Finca Martina is teaming up with Alison of Amor Yoga to bring free trial sessions and soon, courses, to our tranquil space and incredible view. We have two trial sessions on Friday 28 May in the evening, and the class will be conducted in both English and Spanish.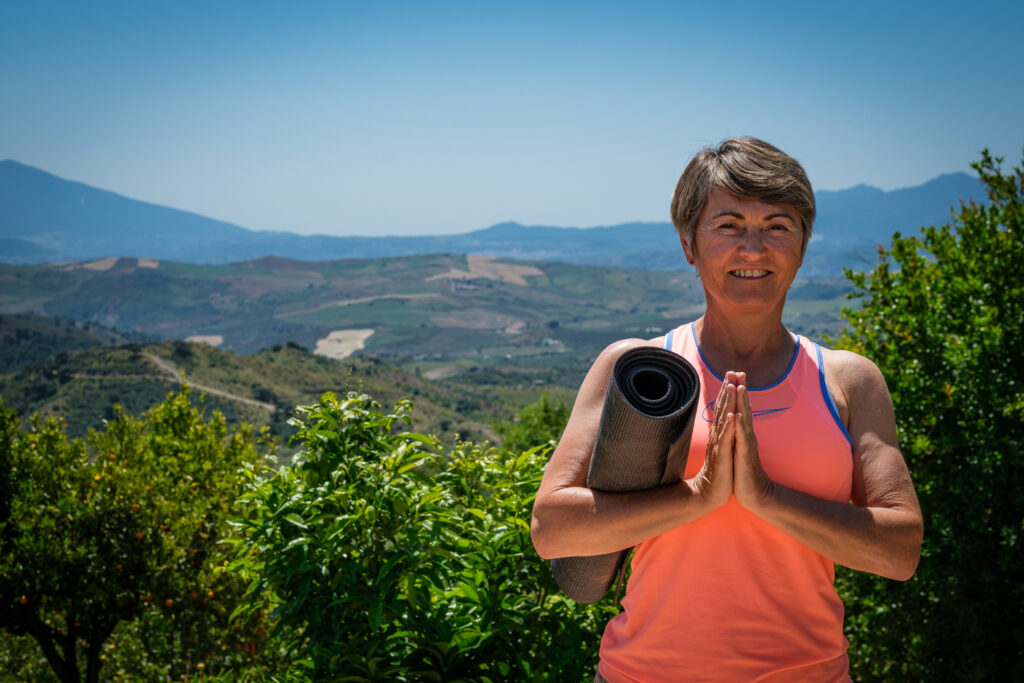 Hello from Alison…
"When I started yoga in 2012, little did I know how much it would change my life. I soon found the benefits to be enormous on a physical, mental and emotional level, leading me to complete a 200 hour teacher training course in Southern Spain, in order to pursue my dream of teaching yoga. I am fully registered with Yoga Alliance Professionals.
My classes are a mix of Hatha yoga, based upon the principles of harmonising body-mind-breath, and Vinyasa flow yoga, characterised by stringing asanas (postures) together seamlessly using breathing techniques. Yoga increases flexibility and mobility whilst building strength as well as relieving stress as you focus inwards moving through the asanas.
Whether you're new to Yoga or have practiced before, I look forward to welcoming you on the mat to empower you on your journey towards personal growth and wellbeing."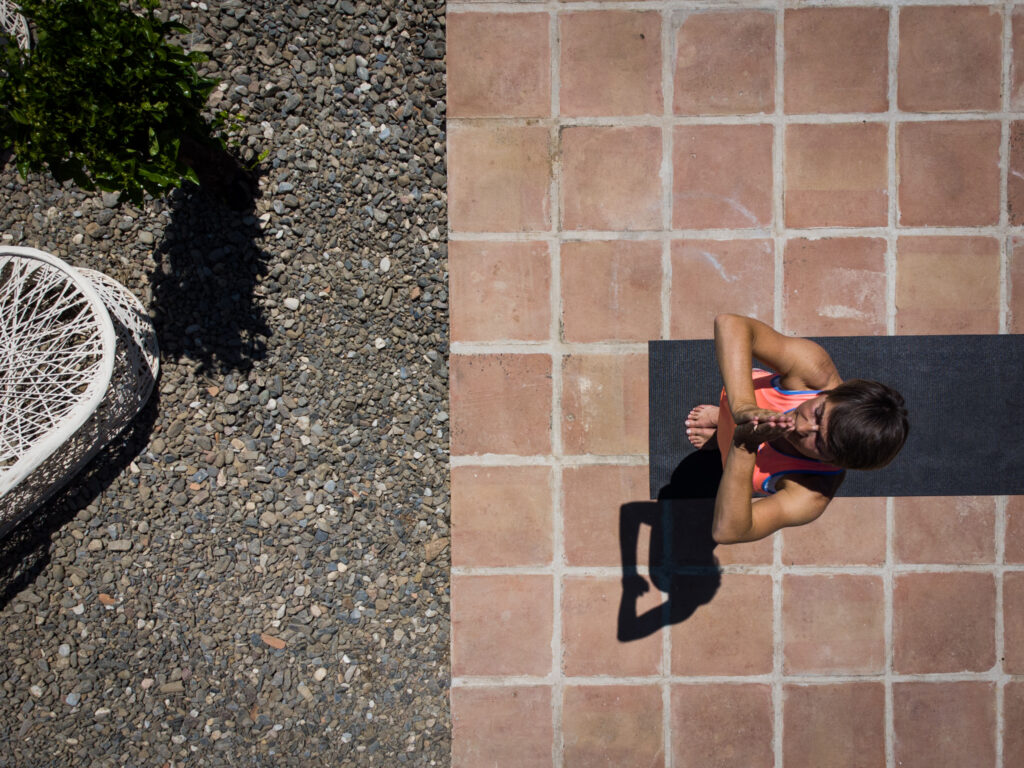 About the sessions
Duration: approximately 75 minutes.
Class size: maximum of 5.
Difficulty: beginner+
Clothing: comfortable, for example a t-shirt or vest and leggings, shorts or joggers.
Equipment: please bring a yoga mat, small sweat towel and large towel for support.
Date: Friday 28 May, 17:00 or 18:30
Price: 0€