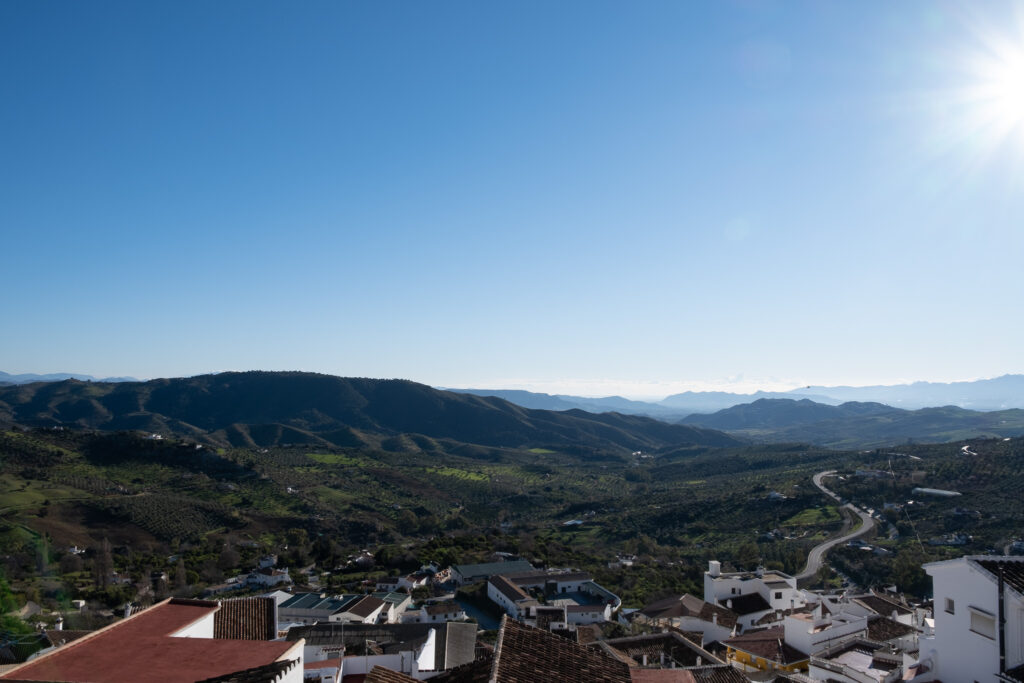 Many who visit Finca Martina spend their stay on our land without venturing further but for those who fancy a trip out we are lucky to have a thriving cultural and gastronomical centre in our local town.
Ten minutes drive from our land, Casarabonela centre prides itself on its pristine streets and squares. Meandering through, you will see locals out tending to the public areas and land surrounding. With a great selection of local bars and restaurants, you will feel welcomed and well fed. What's more we can have all of your bookings and transport organised for you so that all that is left to do is enjoy the experience.
A historical centre and recognised European Destination of Excellence the town's botanical gardens, Arabic remains, market and frequent fiestas are all here for you to discover.
Being a UNESCO biosphere reserve this is the perfect location for outdoor activities. Contact us about your hobbies and interests and we will work together to plan your perfect escape. Being fluent in Spanish we can have everything organised ahead of your arrival.