In retrospect 2020 was not the best of years to decide to move abroad and set up a tourism based business. However I am a firm believer in following your dreams and listening to the signs along the way. If something is meant to be then it entirely will manifest when you let it.
That is what has happened this year with Finca Canela. Against all the odds we have had clients throughout the summer and cheesy as it may sound I feel we have met many new friends as a result. It's difficult to see it any other way really. People come to stay with us and of course we want to give you all your space and time to enjoy your break on your terms.
What we have found though, is that people tend to all end up migrating towards us wanting to know more about our plans and dreams for the space. It's really energising to see how excited others are when we explain what we want Finca Canela to become. I feel like we have a small army behind us now all willing us on. Locals, customers and even our town hall are all willing the project into fruition and it feels fabulous.
In physical terms what has this meant for us so far? Well one of the hardest parts of the process has been knowing how to sympathetically coax Finca Canela into a usable space for clients, as well as being a home for us. We have one eye on the future as well because we hope to become a sort of hub for locals offering live music and entertainment based on the history and culture of the area creating jobs and revenue for the town.
Ultimately I guess we see Finca Canela as becoming a backdrop to celebration whether that be between a couple on a weekend getaway, a family marking a special event, strangers coming together to share their appreciation of the arts or locals coming up to pick their own fruit and veg. The area we live in is awe inspiring and we aim to celebrate that in every way we can.
Physically also this year has meant sorting out much of our outdoor space. We aim to become as eco friendly as possible and this of course means no pesticides on our land. Year one has been a baptism of fire on that front I can tell you! The weeds grown hard and strong when the rain comes round these ways. I spent 3 weeks strimming our land at the beginning of the year in an attempt to avoid ploughing and chemicals. We also have 250 citrus trees all of which needed to be hand clipped earlier this year. I am proud to say I tended to every single one, alongside my trusty sidekick James, that needed it. Hard (pardon the pun) but fruitful work.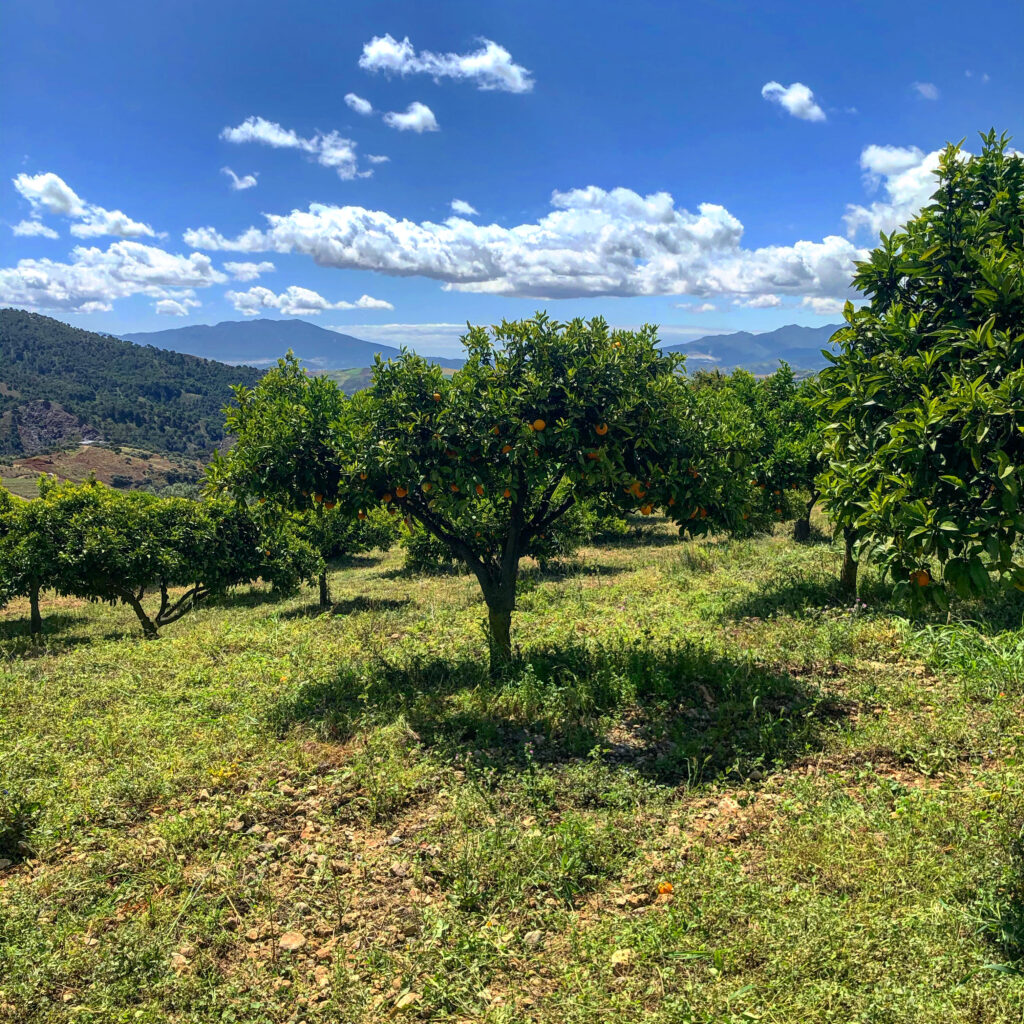 Now up and running, The Secret Garden Studio has been almost constantly occupied since it went live on our website this June, with many people choosing to self isolate up here in the mountains with us. Because we have taken our internet connection seriously, many guests are choosing to come and work from 'home' as it were.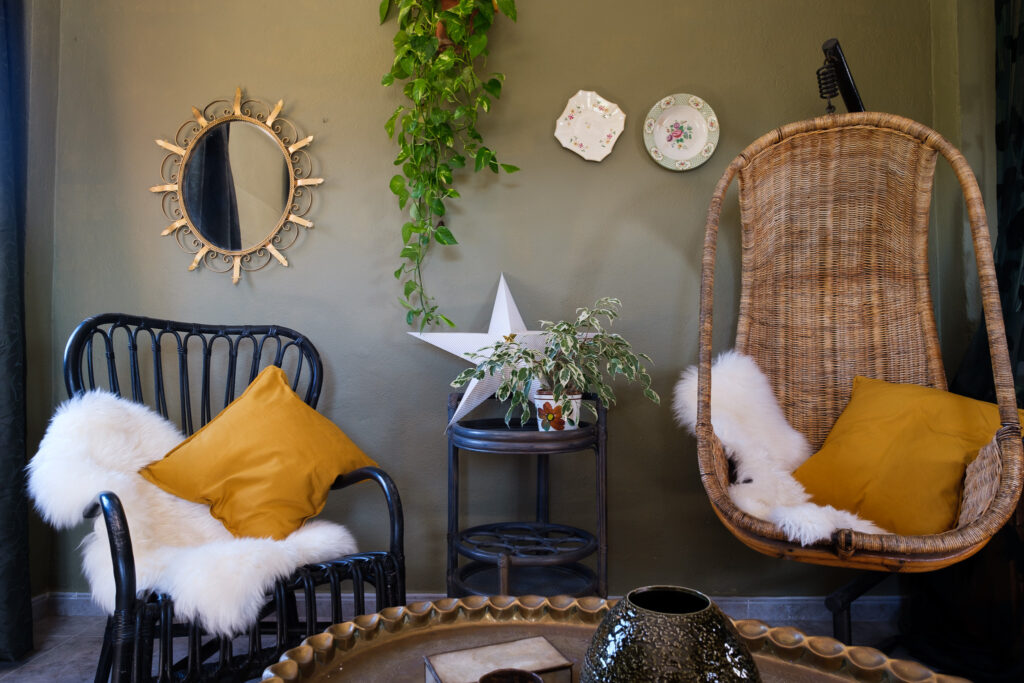 Naturally we want to offer the best experience we can for those staying at the Secret Garden Studio and so that has lead to us renovating the clementine grove in front of it so that guests can not only enjoy staying in the studio with exclusive use of the secret garden to its rear but also the newly renovated patio and barbecue area below which boasts a linked, panoramic, mirador. Ideal for early morning yoga sessions or a cheeky G&T in the evenings.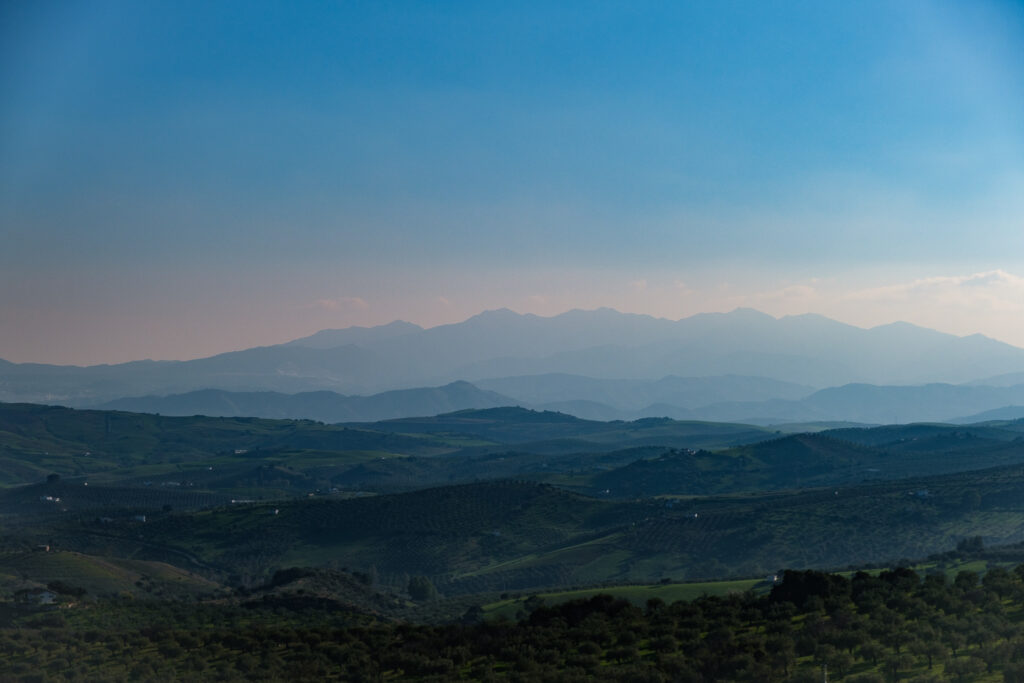 To the side of the clementine grove we are also busy building a 'Huerta' which is Spanish for veg patch. This will mean our guests can have a designated area to pop down to during their stay to pick fresh veg. Shortly we will be planting the winter crop of lettuce, cauliflower, cabbages, broccoli and much more! This will be on top of the 4 acres of fruit and nut trees that we have to offer.
Another very exciting project that we are working on currently is our walled garden. A set of dilapidated buildings to the rear of the original farm house (finca) which originally were used as living quarters and animal shelters are going to form the hub of Finca Canela by turning into a magical courtyard space filled with lush greenery, twinkling fairy lights, the gentle trickle of fountain water and perfume of local scented climbers. Alongside the courtyard will be an outdoor bar/kitchen which will be used casually for guests and visitors but form a key role in our larger celebrations.
All in all I think we can agree that 2020 has been a year that none of us would want to repeat, and there has been so much sadness and anxiety brought to everyones front door. At times the stress has been horrific for everyone across the world. A bad time. But the thing of it is that when life gives you lemons (and in this case it didn't just give us lemons, it gave us the trees as well), it's your duty to make lemonade. And that is what we are doing. You can't keep a good idea down. What are your good ideas and how can you manifest them? The only thing standing in your way is you. Did you know that?